ORDINATOR console terminal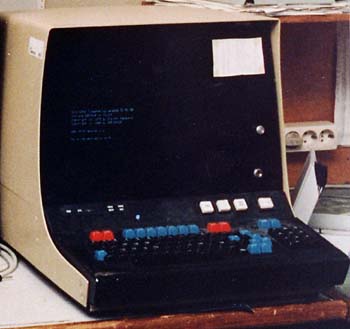 During hardware and basic software debugging, we used the serial console terminal (known as SERIAL0 under TS).

Looking very closely at the original photo, it is just barely possible to discern the following text:

Ordinator Timesharing release 31/05/85
You are SERIAL0 on TS_SYS
Copyright (c) 1979 by Digital Research
Copyright (c) 1985 by ORD-GROUP

48K CP/M version 2.2

A> ??? ?? ???? ?? ?? ???? ?

This is the TS login banner followed by the CP/M prompt and some unfortunately unreadable command.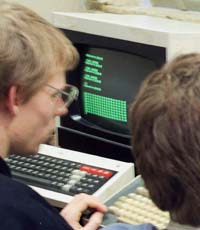 another terminal


Several different types of terminals have been used as console.