ORD-GROUP
The ORD-GROUP is the project group that designed, built and used the (late) ORDINATOR system during the years 1983 to 1990.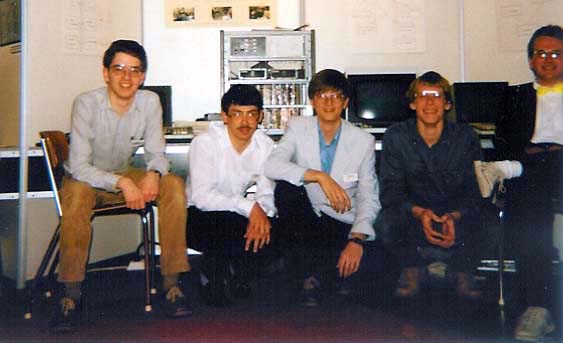 original ORD-GROUP in Oslo, early 1986


On the picture above you can see the original ORD-GROUP, from left to right: People section of the website.

All of the original ORD-GROUP members thoroughly appreciate the systems understanding (from basic hardware through system software to high-level programming languages) they gained from the project and related activities at DJOE; we often find this understanding lacking in our present-day associates.

You can find more information about the people of the ORD-GROUP in the People section of this website.